About us
Training wing of Smile Centre India in association with International Implant Foundation (Germany)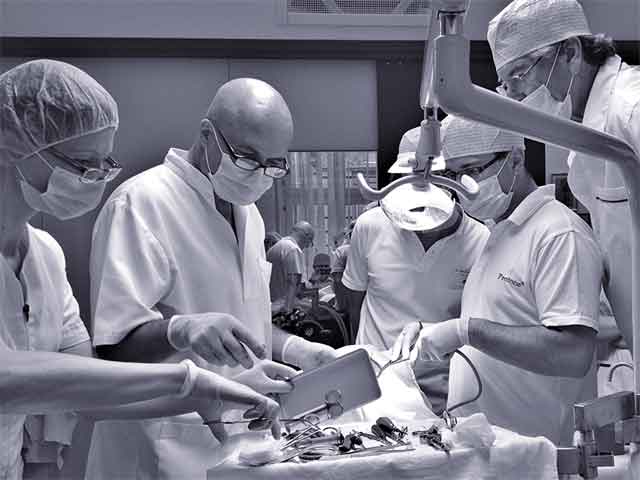 The Implant workshops was founded on June 5, 2008, in Pramod Dental & Oro-Maxillofacial Clinic, Cochin, by a group of local prominent dentists, Implantologists to provide quality training in the latest Implant procedures. Now the Implant workshop is the training wing of Implant Centre (located at Smile Centre India Dental Clinic, Kochi), a subsidiary of Pramod Dental & Oro-Maxillofacial Clinic Private Ltd. Professor Dr Stefan Ihde, a famed Periodontologist & Implantologist from Switzerland, is our Chief Mentor.
The Implant workshop is committed to providing its members with quality Implant training courses with adequate support even after the course. This training wing is approved by the International implant Foundation (IF), Germany. International implant Foundation is the one and official implant organisation for the basal implant.
Our faculties are IF Masters and pioneers in Implant technology and training. They are eager to share their wealth of information with their students. The Implant Workshop has trained over 600 dentists from all over India and many other countries during the previous 12 years (2008 to 2020). The impressive list of alumni who are listed stand as a testimony to the quality of the education.